RESIDENTIAL MAINTENANCE AND REPAIR
EXCLUSIVE MAINTENANCE SERVICE FOR ALL OUR CUSTOMERS
We focus all our efforts and expertise on our customers, whether residential or commercial, to provide them with quality maintenance and repair services throughout the year.
EMERGENCY CALLS (WEEKDAYS)
Do you need urgent support to overcome a ventilation, heating or air conditioning problem? Call us now!
MAINTENANCE CONTRACT
Depending on the nature of the work, such as a ventilation or central systems project, you will receive a maintenance contract with appendices and minor and major recommendations with the associated costs.
PREVENTIVE MAINTENANCE
We offer our customers an annual preventive maintenance service for all ventilation, heating and air conditioning installations.
COMPUTERIZED SYSTEM
The effectiveness of our preventive maintenance service is also displayed by our automated system: we have everything planned for you!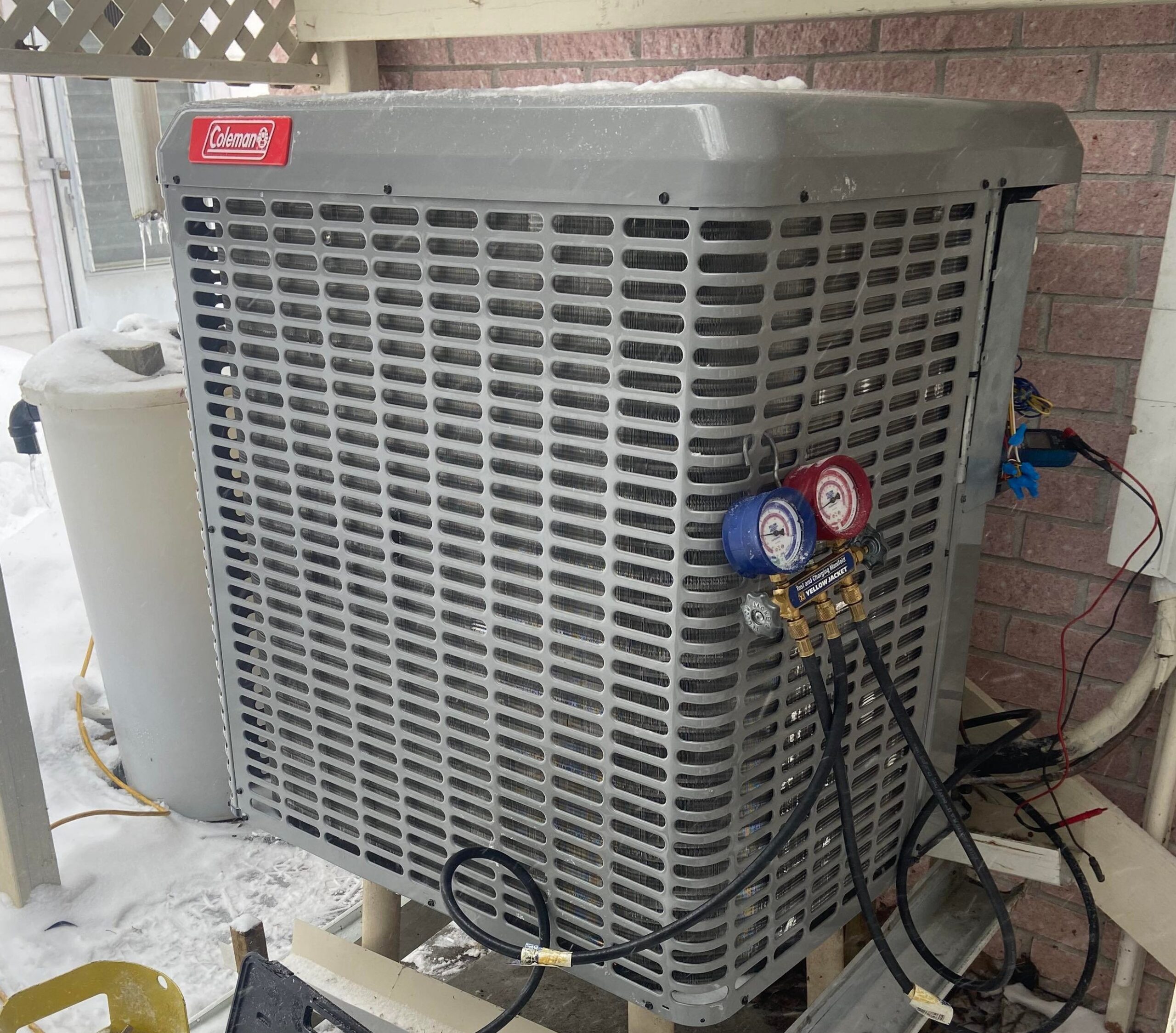 Recevez une soumission rapidement
Air conditioning and heating system maintenance
Regular maintenance of your equipment helps preserve the air from dirt, dust, mold, bacteria and other polluting particles. It also makes it possible to prevent possible breakage of parts, because our technicians check the components of the device to ensure that all the elements are in good condition. This is recommended for any type of device that treats air, that is to say: wall-mounted heat pumps, air exchangers, furnaces, humidifiers.
Air conditioning and heating system repair
Our team of certified technicians are trained to diagnose, repair and maintain your equipment with the utmost care. They use their experience to ensure that each service call is carried out as efficiently as possible. By doing business with us for your repairs, you can be sure that your equipment is in good hands. We are able to repair all brands!
Protection of your investment
We check filters, ducts, mechanisms and even the electrical system. Everything is combed through so that your heat pump can operate for years
Peace of mind
Just contact us and our experts will take care of the rest!
Savings on the electricity bill
Regular maintenance helps ensure optimal performance while saving energy
Better comfort at home
The maintenance of your ventilation unit ensures a constant flow of hot and cold air while limiting the noise of a device that can be neglected.
Our technicians are constantly on the lookout for new technology
Our accredited technicians receive training every year on new products and their new generations.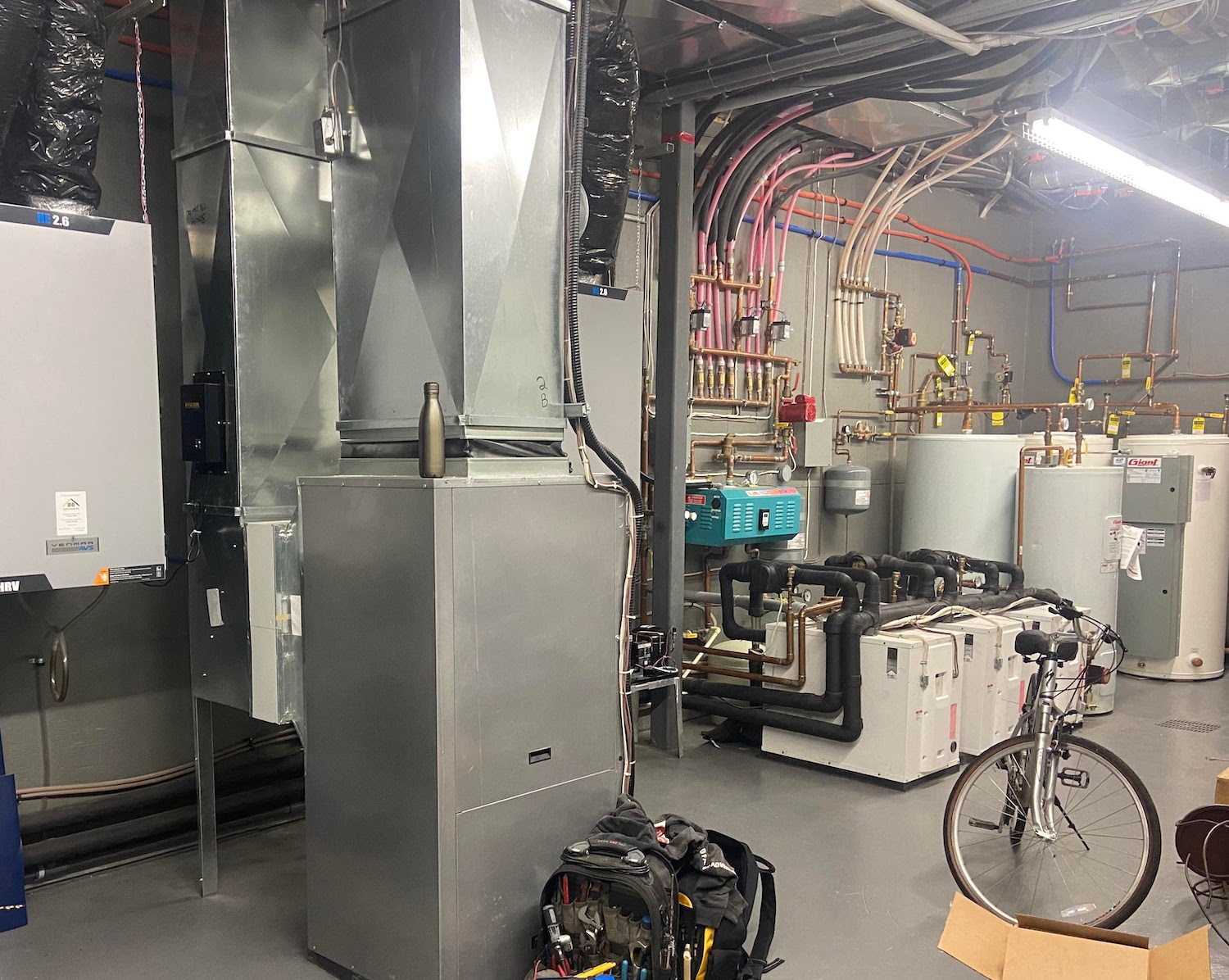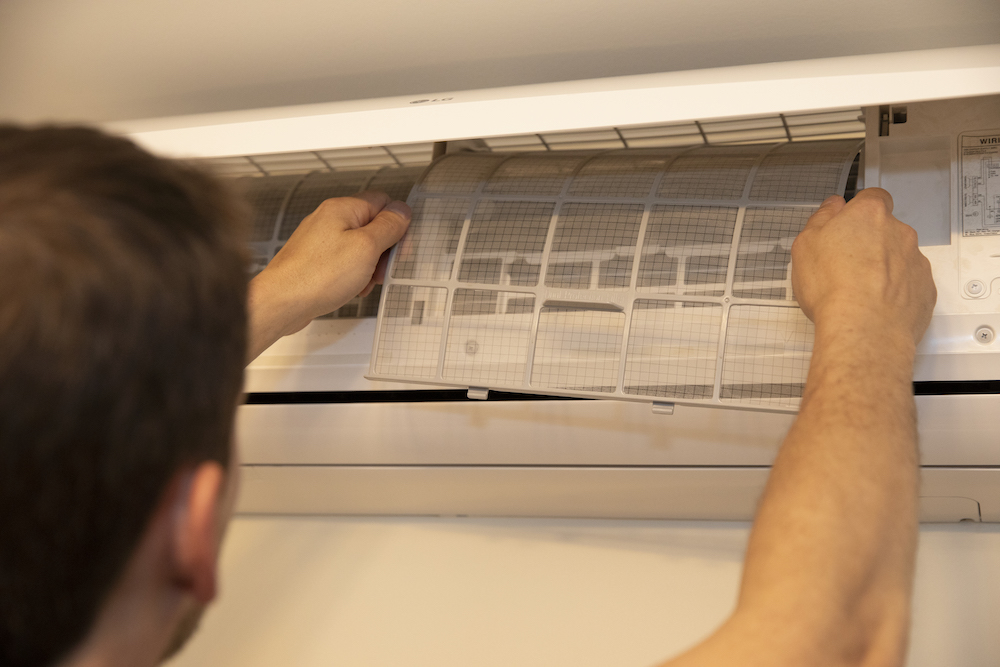 At TMP Refrigeration, our technicians make sure to leave their work environment spotless, leaving behind no trace of their passage following the heat pump repair work carried out. To schedule your preventive maintenance or place a service call, you can contact us by phone at 819-321-3131 or via the contact form.